Looking at Play Alberta Casino and the Bonuses it Offers
Canada is filled with people that are interested in playing games online. Unfortunately, many of those Canadians do not know where they can play. They can look up the best online gaming sites available to Canadians, but that will just give them lists of dozens of sites available to them. It will not do a great job of narrowing things down. Instead, it is better to look at individual site reviews to see what individual online gaming sites have to offer. Fortunately, we are here to take a look at Play Alberta Casino. It is not one of the most well known online gaming sites, but it is still a great option. We will look to see if they have bonuses that require no deposit as well as several other factors. This way, you should be able to see whether this is a site you want to use long term after you finish reading.
What Is Play Alberta Casino?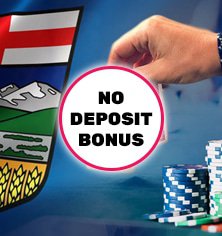 Play Alberta is an online gaming site that is licensed and regulated by the AGLC. AGLC is the Government of Alberta's Crown commercial enterprise and agency that oversees the gaming, liquor, and cannabis industries. As a result, this site is heavily regulated to ensure that players have a safe and fair experience playing games online. It is currently the only regulated online gaming site offered to Albertans. That does not mean that you cannot use other gaming sites if you live in Alberta, but you might need to use a VPN, and they are not regulated by governing bodies in the area.
With all that said, Casino Play Alberta has everything you could ask for in an online gaming site. Their customer service is always available to players via live chat, a call center, or a contact form. There is also an FAQ section on their website which should help new players with any simple questions they might have.
Promos and Bonuses Available to Players
Before you head to a new site it is important that you take a look at the Canadian bonuses they have available to new players. Ideally, you will find a bonus that requires no deposit, but that is not essential. Unfortunately, Play Alberta does not have any deposit promos for players to claim. However, they do have an excellent welcome offer for players to claim. Here we will take a look at it and everything it provides new players.
$20 Welcome Offer - When you head to a new online gaming site like this one, the first thing you want to do is make sure there is a welcome offer for you to claim. If there is not a welcome offer it means that the site does not care about its customers. Fortunately, most sites have welcome offers, and this site is no exception. New players will be offered a $20 welcome offer when they make their first deposit of $10 or more. When you make the deposit, you will receive the bonus funds instantly. However, you should note that you need to meet the 20x wagering requirements before you can withdraw any winnings you might accumulate.


Helping New Players Understand Wagering Requirements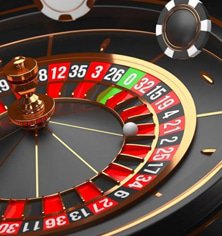 We mentioned them above, but if you are new to the online gaming industry, it would be understandable if you were not familiar with wagering requirements. Wagering requirements are attached to most bonuses you will find, and they are restrictions put in place by online gaming sites on their promos. They limit when players can withdraw their winnings by forcing players to wager the value of the bonus a set number of times. For example, the above bonus is valued at $20, and it has 20x wagering requirements. As a result, players need to wager $400 before they are eligible to withdraw any winnings they received from the bonus. Players that try to withdraw winnings before they meet the wagering requirements will have their bonus and any winnings they received voided.
How Does Play Alberta Casino Stack Up to Other Sites?
Now that you know what promos are available to players, you are probably wondering whether it is a good option for you compared to other sites. Play Alberta is a good site for people living in Alberta, but people outside of that area can find better options. There is only one promo available, and while it is a good one, most sites have several offers for players to claim. It is still a fairly new site, so there is room to grow, but as it stands right now, there are better sites out there. That being said, if you are from Alberta, you are best off playing on this site. It is heavily regulated by the regional government, and as a result, you will be able to play safely. If you do not factor in the limited bonuses, the site has everything you need to have a great experience. There is a wide selection of casino games available to Canadian players at all times, and the services offered to players are outstanding. Notably, customer service is quick and efficient, resolving issues players run into with speed.
The online gaming industry can be difficult for new players to get involved in. However, once you get your feet under you, it is easy to continue playing games and explore new sites. The biggest obstacle to players is figuring out which site to play on first. If you live in Alberta, you should consider playing games on the Play Alberta Casino website. It has everything you need to get started, including a generous welcome offer. However, if you live outside of Alberta, you are better off finding another site. You will not benefit from the regulations put in place by the Albertan government in the same way as you would if you lived in that area. Additionally, there are plenty of other options available to people in the rest of Canada. With all that said, Play Alberta Casino is an online gaming site that is suitable for new players.